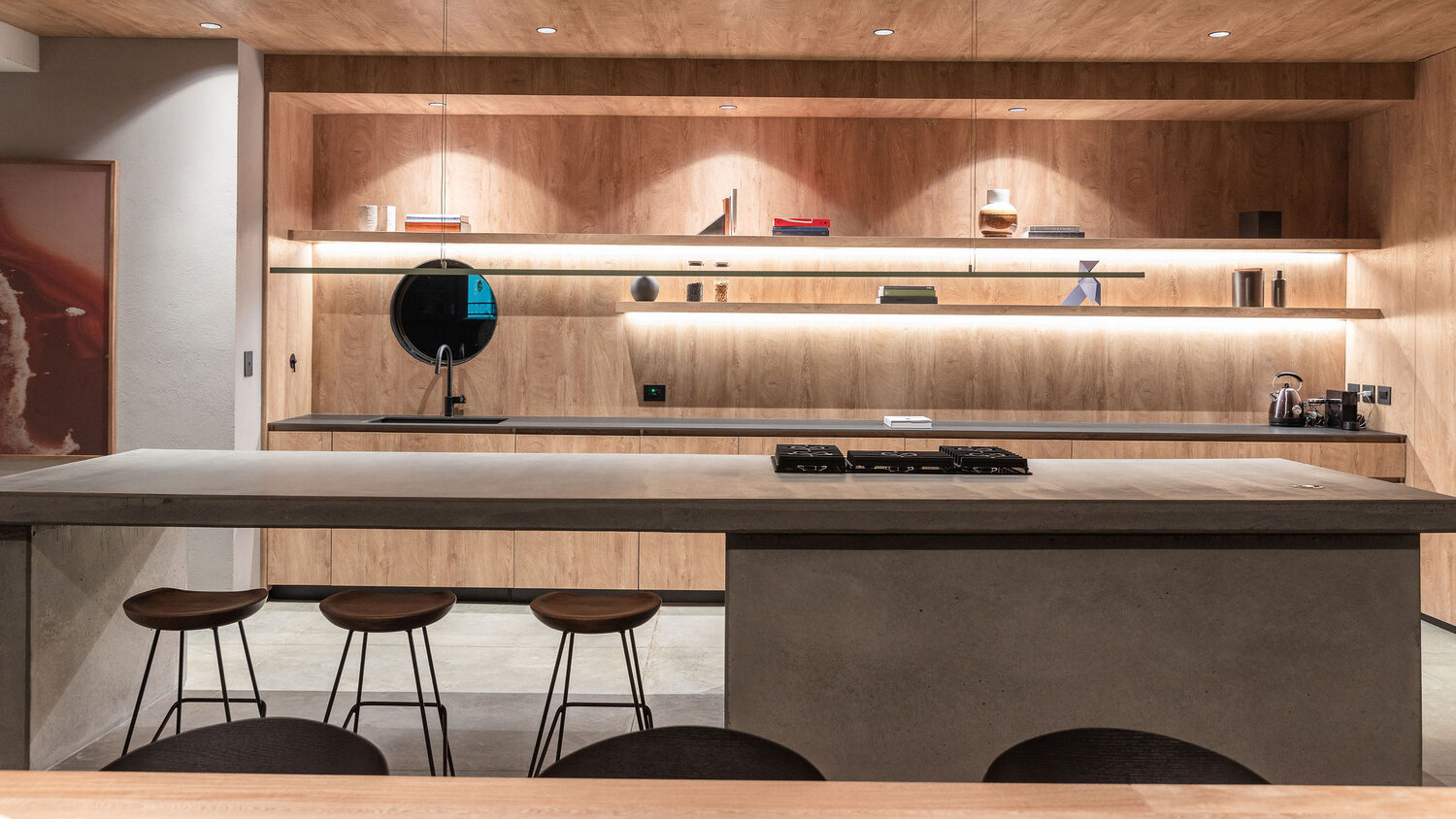 An adjacent dining room is interrupted by a glass structure that encapsulates small tree, and plays off a bonsai that can also be seen from the entrance. These contrasted themes disrupt sleek, structured elements from the architecture to frame its organic surroundings.
Natural lighting is used and absorbed through the open spaces during the day, and insists a sense of stillness and depth through every room. Indirect lighting and the use of unexpected color create contrast and completely transform the energy space during the night.
PROVENZA ARRIBA
Categoría: Residencial
Año: 2022
Ubicación: Medellín - Colombia

"A house in the clouds; light, ephemeral and inconspicuous".
A contextual interpretation of the house's surroundings became the core of its interior conceptualization. As the structure cliffs off the top of a steep terrain and overlooks the valley, a sense of levitation becomes overwhelming through its entire frontal view.
While we know that perfection can't be reached, we are certain that the quest to find the ultimate balance between abundance and self-restraint will help us create spaces and products that stimulate exalted feelings of wellbeing.
The social area integrates the living room to a semi covered terrace. Both are divided by sliding glass doors that can be completely opened and extended outwards to the side of the house, creating an illusion of depth that connects the outdoor and indoor spaces. Furniture selection for both rooms needed to allow a sense of fluidity and lightness, and encourage communication between them feel dynamic and comfortable.