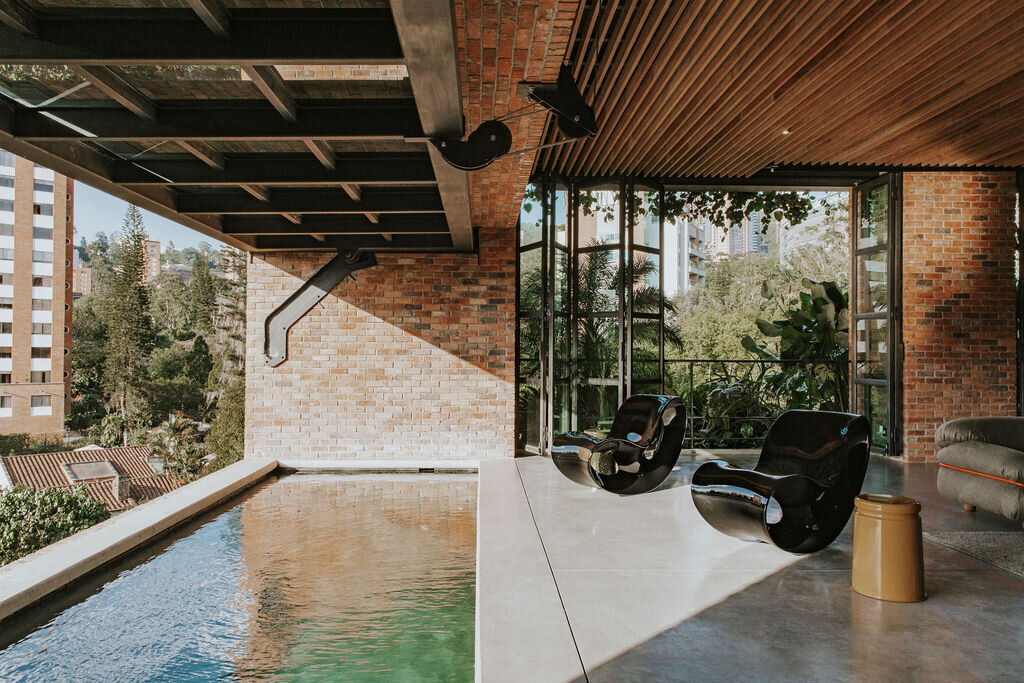 APTO NJ
Categoría: Residencial
Año: 2022
Ubicación: Medellín - Colombia
The loft apartment, located in the center of the city, was designed to act as a perfect getaway from a hectic life, and create a unique, edgy space that would suit the client's personality.
An overall open distribution allows the space to come together by having contradicting aesthetics with a masculine and heavy interior, and elegant, clean cut structures. The vibrant colors on details and styling over the raw materiality become strong statement pieces in each area, and the use of vegetation juxtaposed with sleek interior finishes balances an otherwise heavy aesthetic.
The large scale furniture disposition in the social area makes the space feel connected and open, while rooms are closed in an imposing, raw metal structure that allows privacy and a complete change of materiality and feel.
Apartment for a woodmaker.