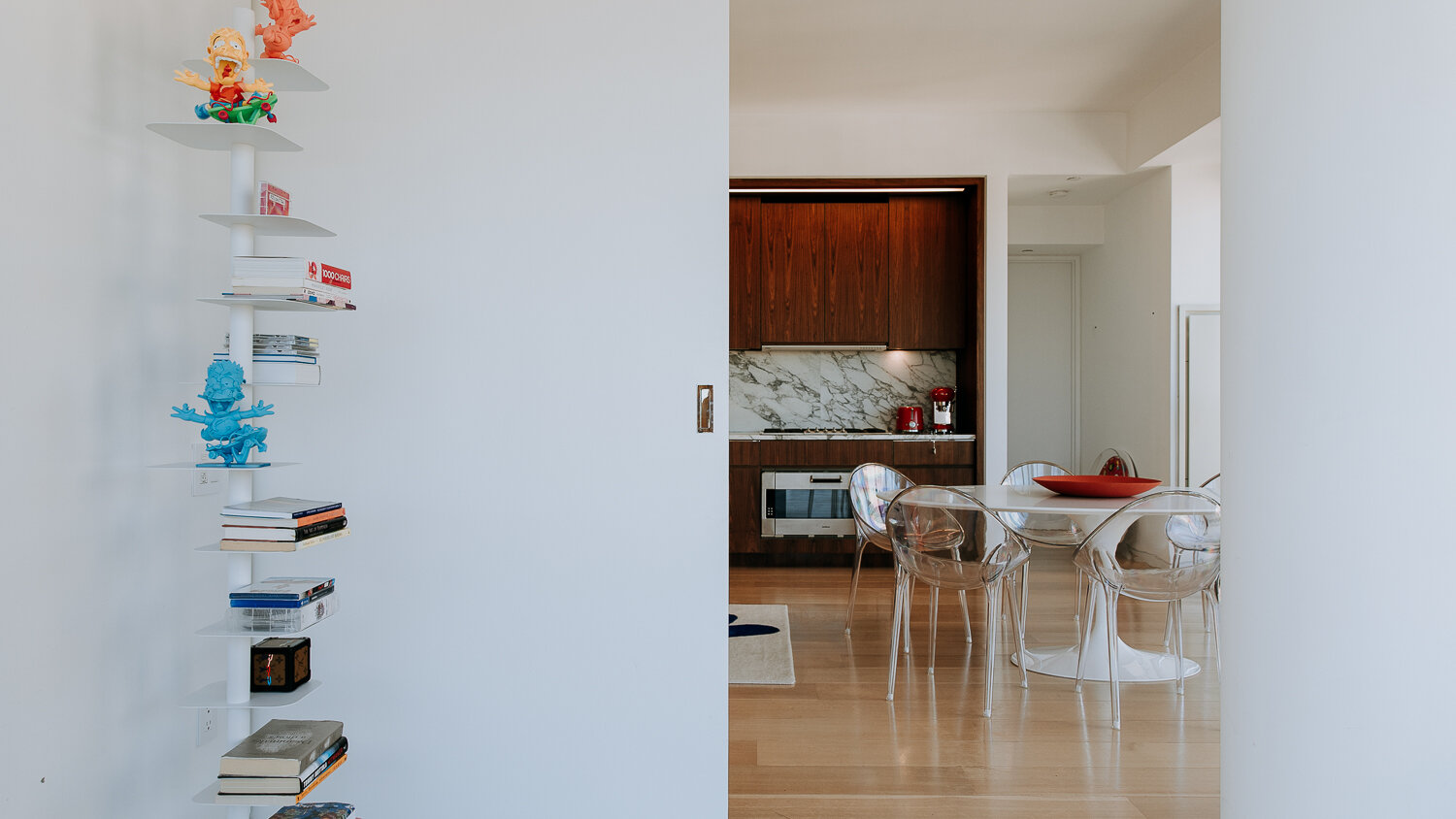 APTO JB
Categoría: Residencial
Año: 2019
Ubicación: New York - USA
The apartment layout has a shared social area composed with the kitchen, living room and dinning room. Furniture disposition was meant to crate interaction and feel as a single common space. Its materiality and color scheme creates a balance between a contemporary aesthetic with modern and clean cut shapes and the warm, natural wood in its interior architecture. Every piece in the room compliments the bright colors on the art, rugs and accessories without becoming too visually overbearing, giving it a playful and upbeat vibe.
The social area is connected to a meditation room that can be completely closed off in order to be disconnected from the social area and is dispositioned solely to contemplate the city views. The space features BB Italias Up chair in red and becomes a visual focus that commands the color palette for the entire space, as well as a sofa that allows the space to be used either as a auxiliary living room or a bedroom.
The projects main design concept was to present a white canvas for the clients colorful taste in art, which is why furniture selection was carful in having pieces that would feel light and let the art be the main focus of the room. Every space was thought to showcase colorful details that give the space its edgy personality and allow the clients amazing art collection to be showcased properly.