The restaurant is located in Cartagena, Colombia, in the middle of its historical old city. Known for harboring some of the best restaurants in the country, the space demanded its ambiance to match the international and progressive views of its food and clientele.
The modern, edgy interiors conjured an intimate and immersive environment that felt completely different to the traditional elements of its surrounding architectural context. Rather than stepping away from its heritage, we took elements that would be respectful to the historic aesthetic whilst remaining impactful to the overall design.
By coating the walls, a deep red, adding rough textured walls, and contrasting them with black sleek furniture, a sense of solemnity and occasion was created. Color depth, texture richness and the use of light and vegetation established an overall dramatic, striking interior.
ADL RESTAURANTE
Categoría: Residencial
Año: 2019
Ubicación: Cartagena - Colombia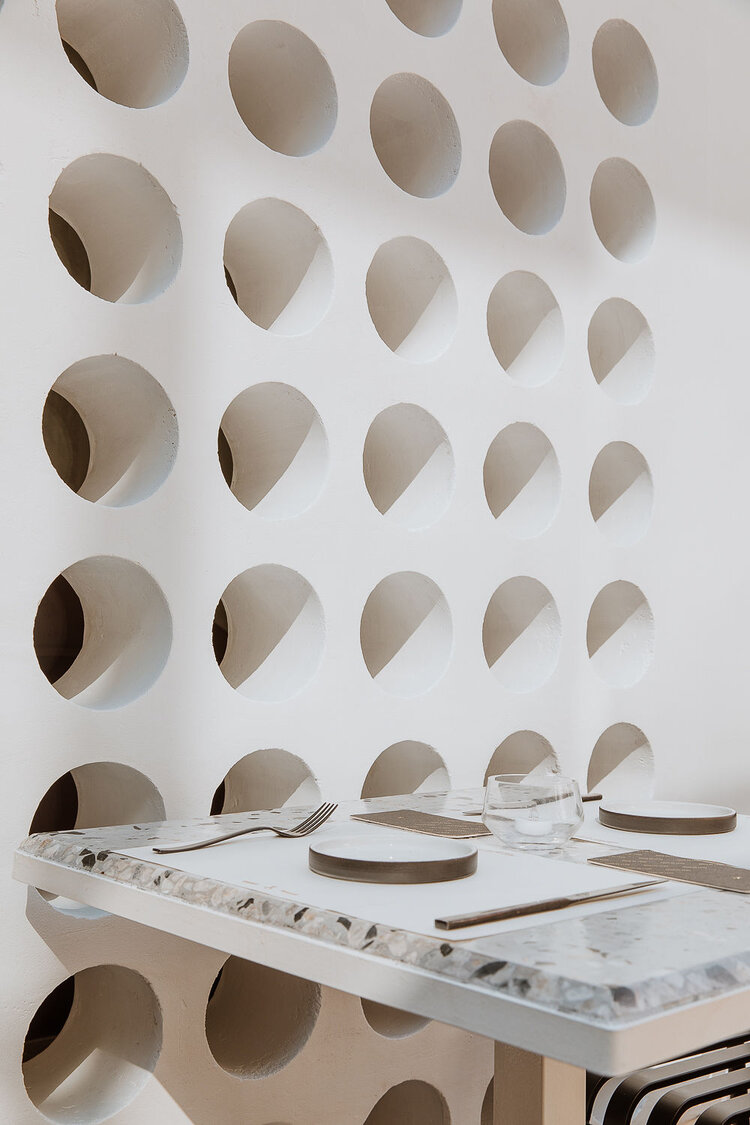 "Color depth, texture richness, the use of light and vegetation established and overall dramatic, sricking interior. "