ADL (short for Agua de Leon) is a brand that hosts a curated selection of Colombian emerging fashion designers. With boutiques around the city, each emphasizing in different types of garments, the client felt that a completely unique space would be crucial if it would carry kids clothing brands.
In order to follow this brief, we wanted create a store in which clothing would become secondary and emphasize on having a space that would motivate visual and sensorial stimulation through exploration.
ADL KIDS
Categoría: Residencial
Año: 2022
Ubicación: Cartagena - Colombia
Brand that hosts a curated selection of Colombian emerging fashion designers.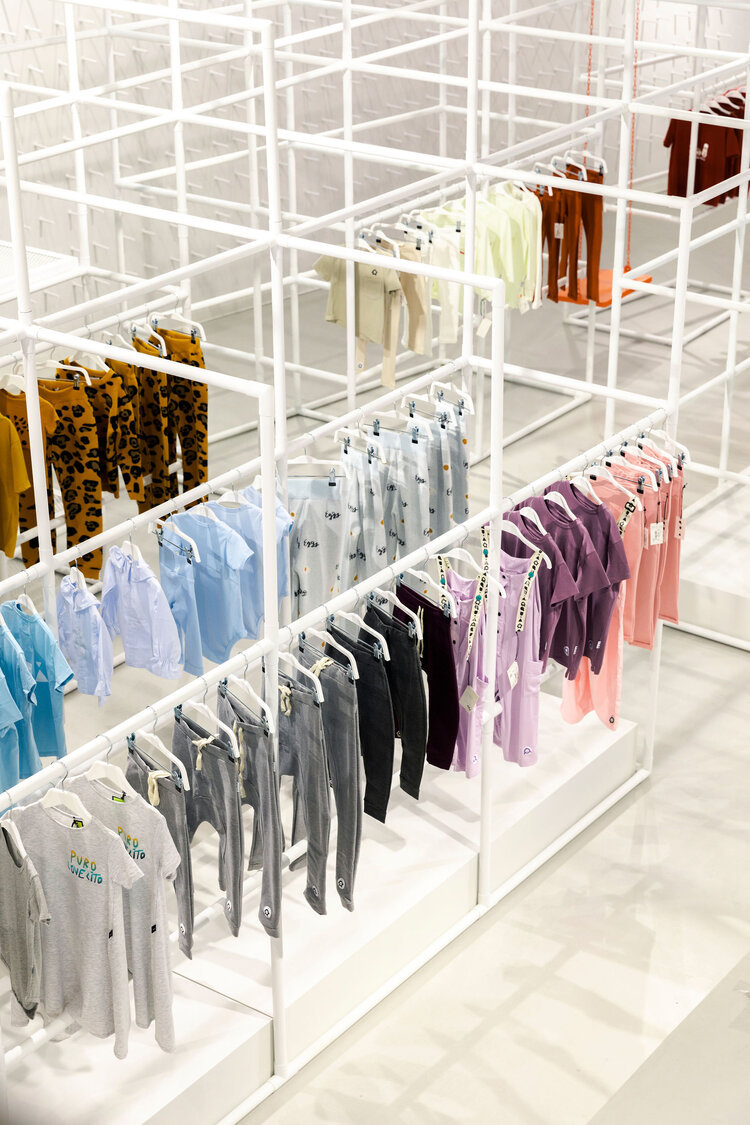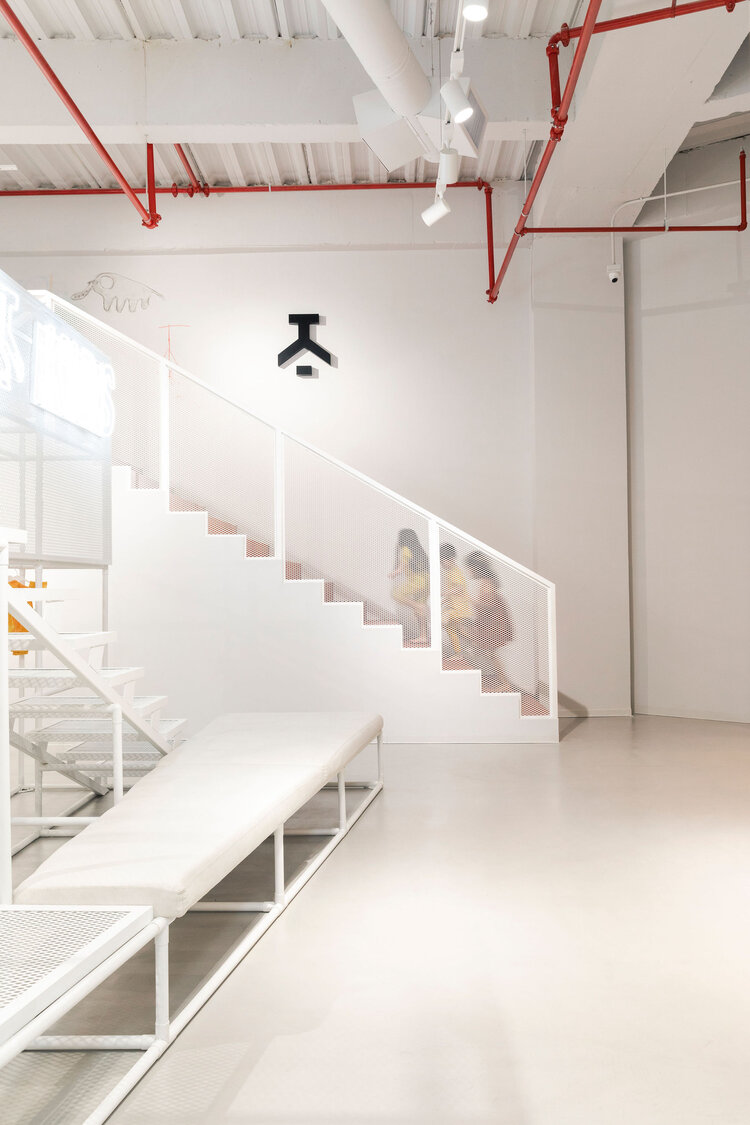 The warehouse like space consists of a double height, open area, which is divided into three main sections. These are connected as a circuit that guides the client through a purposeful and playful path.
It begins through a mid-height mezzanine with a string installation and whiteboard coated walls that aim to stimulate fine and gross motor skills. Then, takes the kids down a slide, into a ball pool and out the central exhibition area. The two surrounding walls consist of a wall installation that can create shapes through color as they are rotated and exhibition for footwear and accessories. All closed off with a candy store beside the payment counter.
The metal structure that showcases the clothing is modulated to hang items at different heights and directions, keeping exhibition dynamic while compartmentalizing sections for each brand.
Color is used throughout the space to accentuate each activity and bring visual focus to what would create these interactions. Strong visual contrasts keep the space from feeling overwhelming or interfering with each brand ethos or
style.dings
on an emotional level.
"Our use of refined and sensorial materials translates into stylish solutions for commercial and larger-scale architectural projects"